亞特蘭提斯 ATLANTEAN chants
by Mike Booth & James Asher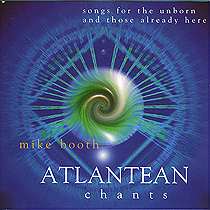 古老文明的咒語唱頌力量,邀請你進入冥想狀態,來到身心深度放鬆。將消除你的恐懼,打開靈魂與古老文明間的共鳴。

In Aura-Soma we view both the symbolic and possible historical aspects of Atlantis with equal importance. Vicky Wall, the founder of Aura-Soma, linked the energies of the heart with the understanding of Atlantis. At this point in time these rhythmic chants are released in the hope they may bring more light to the heart and a deep remembering.
When we look back into human history it is possible to trace the work with the colour and light through time to Ancient Greece, the Essene communities in the Holy Land and also to the temples of Ancient Egypt.
Many believe that there was a time in pre-history when colour was used in the culture of Atlantis not only for healing, but also to aid in the developing of consciousness. Those who have been working with Aura-Soma during the last seventeen years have reported a connection between their work with Aura-Soma and this ancient civilisation of Atlantis.
As events have unfolded within my personal process I have become aware of threads of information and energy that run deep into the past, beyond what we, in contemporary belief, consider to be history. There have been many images that have arisen from this deep and ancient past. Something within the quality of these chants brings a resonance with those ancient times.
曲目:
1.Oceans of Time 8:59
2 For Da 7:06
3 Song for Jophiel 6:00
4 Good to Ghai 6:49
5 Why a Dit 6:14
6 MA 6:53
7 Ani Para Ananda 14:23


Total time 56:24

試聽及更多介紹(英文介面)...
http://www.james-asher.co.uk/atlantean_chants.php